Everything exists to build a multi-generational movement of Christians seeking cultural renewal throughout society.
Through the Everything Conference, gatherings of leaders, the Everything Course, and online content, we seek to encourage, equip, and connect Christians to build a relational community working for cultural renewal across sectors, vocations, and life-stages.
When spiritual renewal has happened in the past, culture has been transformed: people have been lifted out of poverty, new educational opportunities have strengthened people's lives, and better work places and improving healthcare have led to the flourishing of society. As it has happened in the past, we believe it can happen again.
We hope you can join us at the next conference.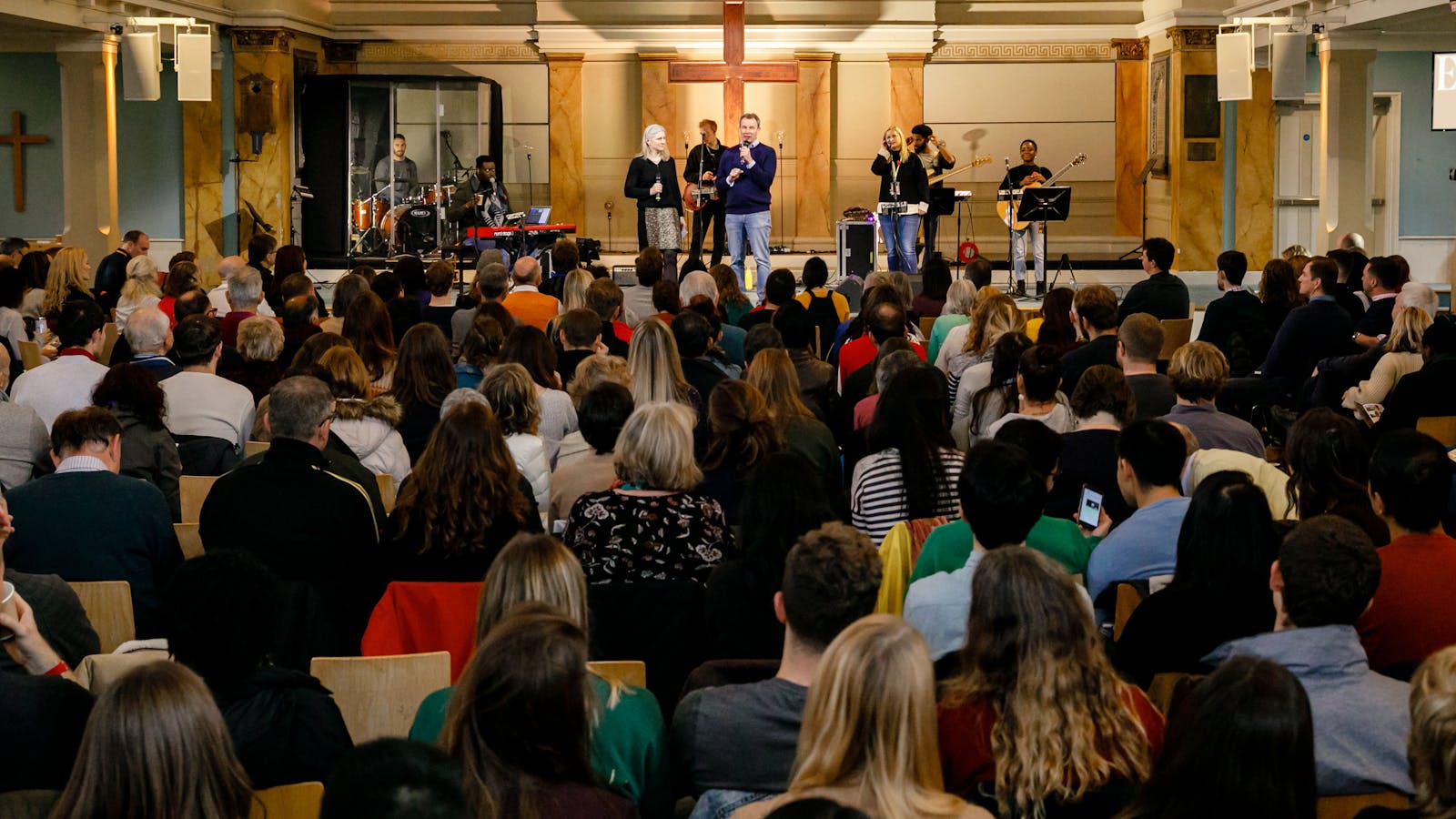 For some years, David and Philippa Stroud have hosted the Everything Conference, an annual day-long conference drawing together hundreds of Christians across London and beyond. The aim was to inspire and equip followers of Jesus to shape culture. As the conference gained traction, we found that people would also appreciate practical content to help them apply what they had learnt. The Everything Course was developed as a 6-week course designed for small groups to help encourage and collaborate with each other in their work for cultural renewal, whatever their context. Interviews and keynotes from previous conferences are shared online to create a hub of resources to inspire, provoke, and share stories of what cultural renewal looks like in individual lives. Through these efforts, Christians around the world have been equipped and encouraged in their work of cultural renewal, and we're excited about where God will lead us next.
David is the co-founder of Everything. He is also the founder and senior leader of Christ Church London, a church that works for the cultural, social and spiritual renewal of the city. The church meets on four sites across the capital. David has been leading churches for over 25 years and has trained others to start churches in many parts of the world.
Philippa is the co-founder of Everything. She is the CEO of ARC, formerly the Chief Executive of the Legatum Institute and of the Centre for Social Justice, Special Adviser to the Secretary of State for Work and Pensions and additionally to the Prime Minister. Philippa was made a life peer in October 2015.